A unique and award winning proposition for the independent retailer
We believe that British free range English Label (formerly Label Anglais) chicken is a farming concept unsurpassed anywhere else in the fine food sector.
With its own 'welfare protocol', written jointly between the growers Tim Bailey and Charlie Woodford and Brand owner Rod Adlington, it brings together our common passion to produce a chicken that is truly delicious with a fantastic succulent flavour that delivers every time.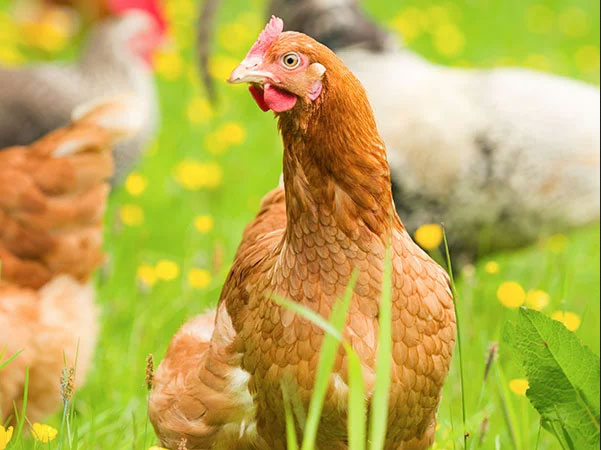 Grown to full maturity of 70-80 days using a slow growing breed of chicken carefully selected for its ability to thrive outdoors, and live for almost twice as long as commercial chickens.
This gives them a longer and happier life scratching around in the fields and this is reflected in the amazing eating quality of the bird.
Fed on a diet including wheat, maize and whole natural oats, the end product is simply incredible in taste and texture, quite unlike any other.